Any organization or company wants to hire educated talented certified employees to work as their employees, they know everything about hard skill, e.g – about their machines / computers and what they had learned in colleges and institutions. Still, they can't achieve their target because the lack of soft skills.
Soft skills are intrapersonal skills here are the names of some important soft skills like –
1. listening ability
2. time management
3. problem solving
4. goal setting
5. communication skills
6. office politics & so on…
If employees of a company or organization get soft skills training it will help them to build a team, to do effective communication and to increase productivity and efficiency of team and individuals. Soft skills empower employees to collaborate and work together in order to collectively achieve company goals and objectives.
I have given spoken English and soft skills training to many corporate companies. Some of them are –
1. Lokmat
2. Divya Marathi
3. L&T
4. MGM College
5. Parason
6. Chate Coaching Class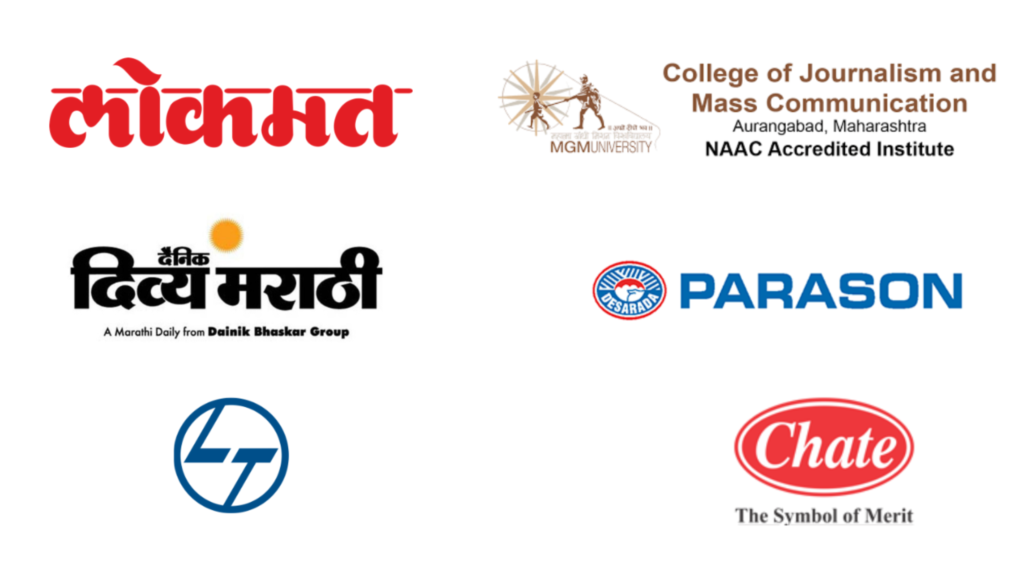 while giving training I have observed tremendous change in employees behavior they told me that they became united, become more focused and ready to achieve target after training.
We here at smart bol spoken English and soft skills training centre follow a unique method in which we train the employees through stories, experiences, activities rather than teaching definitions and meaning only. Learnings from this unique method fits in their subconscious minds and they can apply it in real life situations and the result is a much much better than traditional way.
Here I would like to share some experiences which will help you to know how we train employees in better way –
One of my student was working in gramin Bank and he was handling all of his work at his own. He was the only person to do work from attending college to manage finances he came to me to learn spoken English as my module of spoken I ask him about his work explain me everything advised him to write an email to his boss and ask to assistance for him and to his surprise he got two assistants and he felt so happy and told me that..
Effective communication worked for him.
another example is of employee from a multinational company he had been working for that company from 15 years. He was good at his work, he knew everything about his department but he told me whenever there is any presentation he feels shy because he was feeling that his communication is not good enough to express. I taught him and assured that he can do anything and he can do presentation as he likes. after training he did it so effectively & everyone praised him.
A question is asked to me so many times is at what age we should learn spoken and soft skills? My answer to this is there is no any limit of age to learn anything anyone can learn it at any stage of their age.
Here I remember to of my students first one is of age of 5 and second is of age of 73 when I was in Ahmednagar I came across a bold and beautiful girl of five her name is Anushree. She came to me to learn spoken. I asked her name, her mother's name by speaking with her and I was trying to make her comfortable and relaxed. After 10 minutes she was feeling relax and started answering my questions. when I asked her do you go to school? she answerd "yes in tiny toddlers school" then again I asked how many teachers do you have in your school? she said "three" then I asked which teacher do you like and why? she said "I like Anju teacher most and I like her because she wears beautiful sarees daily" I laughed and touched by her innocence. I made her to understand teacher should be liked because of their teaching skills not by their attire and at the age of five she learnt her first soft skill.
Second example is of a woman of 73 she came to me to learn spoken. I asked her why she has to learn spoken English at this age she said she has two daughters one lives in Canada and other lives in America, daughter know Marathi, Hindi but her grandchildren couldn't speak Marathi / Hindi they were speaking only English and that's why she wanted to learn English and communicate with grandchildren. She continuously came to me for 3 months and with dedication she successfully completed the course and when she did her first English conversation with her grandchildren on Skype in English she overwhelmed and expressed her gratitude towards me.
So, there is no any age limit to learn any skill. so keep learning soft skills it will give you immense joy and help you to earn more money and satisfaction and grow your career. 'Learning is earning' is the new saying of this digital era.